Tech, Design, Style, Stuff.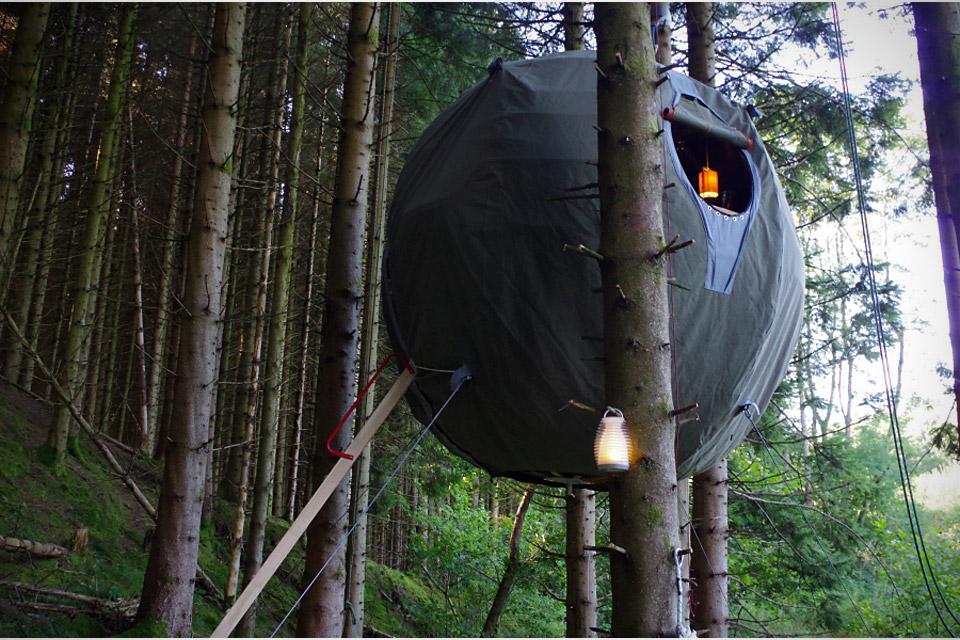 Like to go camping? Why?
Unless You're going camping in an armored vehicle, it's all fun, sun and games until the sun goes down. They everything goes up in the tree and into structures made out of sheets and poles that bear LOVE to stomp on.
My sarcasm aside, I do enjoy a very sporadic camping trip (of the decades-between variety). There's something really whimsical yet perfectly pragmatic about getting up into a tree for the night or even during the day. It's like camping on the side of mountain during a long climb (not that I would know).
The TreeTent Luminar is made from 16 oz. waterproof cotton canvas skin wrapped around a semi-permanent tree house. made of hybrid aluminum and steam-bent ash. The entire tent, including floor and bunks, weighs just 264 lbs., despite being able to handle an additional 550 lbs. of load. At 3 meters in…
View original post 61 more words